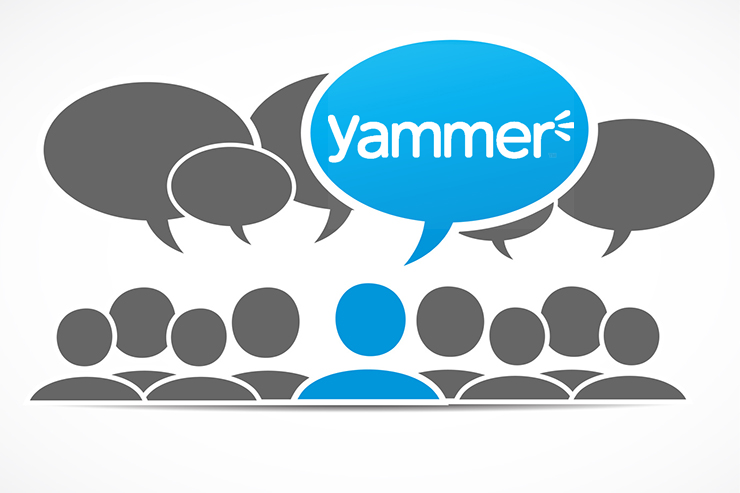 16 Jul

Using Yammer to Deliver Enterprise Collaboration Around Metrics

When we built our platform, enterprise collaboration was an interesting opportunity to expand on our value proposition. One View includes an internal collaboration engine that has been very successful. Several One View Clients have standardized on Yammer, the enterprise collaborative platform from Microsoft and as such, we have worked  to incorporate One View with Yammer. Here are three observations we notice from enterprises, which use Yammer in conjunction with One View.

Increased adoption. Large enterprises which use Yammer have truly achieved scale with thousands of Yammer users in their business. With most of the users within supply chain organizations using Yammer, a culture of collaboration has been established within the company. Many times when we use One View with out a culture of collaboration, we need to provide coaching and assistance with change management. When such a culture is established, the adoption of the use of analytics within supply chain teams increases greatly.

Deeper conversations.   Before bringing One View into the picture, the nature of collaboration was quick conversations – scratching the surface of an issue before moving on to email and other ways to collaborate. The way One View is integrated with Yammer is deep within its core – any Yammer user can have access to a deep library of KPIs and real-time metrics from One View. We are not just sharing analytics and comments; we are collaborating with context – the story behind the discussion. How is this managed? Within your Yammer conversation, a One View Link may be a direct or an Indirect KPI or it may be an app within itself. Within a One View deep or shallow-dive on analytics, the user can begin a Yammer-based conversation centered on a specific KPI and engage a team in a collaborative discussion.

Real time KPIs Accelerate Collaboration. One of the key capabilities of One View is providing real-time KPIs. Many business conversations refer to reports, spreadsheets and bits of information on events which may have happened last week, last month or last year. These conversations can be important and information from last week/month/year should he used. When having information from yesterday, leveraging real-time KPIs, a daily or weekly collaborative workflow can be enabled to understand the insight gained, any improvements made and the true impact of decisions. Taking a KPI from being updated monthly down to daily, as discussed in the Sage Clarity Real Time Methodology, can have accelerate the collaboration, making those who administer Yammer very happy – more use. A very simple example – if a KPI such as on-time orders can be updated and collaborated daily vs. weekly, there is a reason to collaborate daily vs. weekly, since we can determine if any change to this KPI has occurred.

Summary

While organizations do not need Yammer to leverage One View's collaborative capability, the combination of One View and Yammer has increased adoption of both Yammer and One View, has enabled deeper conversations and has accelerated collaboration.

In Part II of this blog will show examples of collaboration on One View via Yammer.