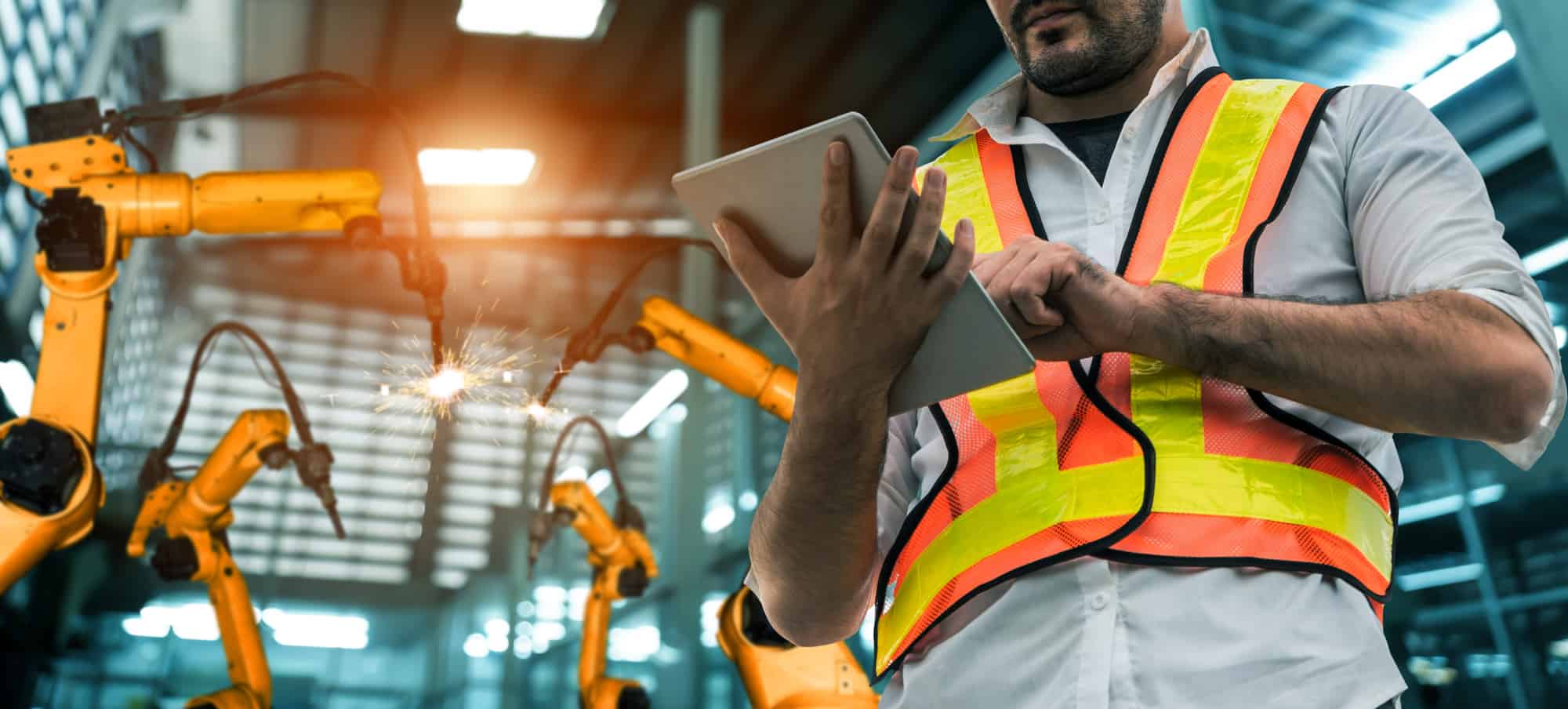 19 Apr

Benefits of Digitizing the Value Stream

As Industry 4.0 continues to revolutionize the manufacturing landscape, manufacturers across the world have realized that data has become an invaluable tool for evaluating performance and driving continual improvement. Digitizing your value stream is one of the most effective ways to make the most of this data-driven approach in order to improve product quality, increase productivity, and manage costs more efficiently. Read on to learn about the key benefits manufacturers can enjoy from digitizing the value stream.

The value stream explained
The term 'manufacturing value stream' refers to all the activities not only related to the output of a manufactured product but also activities such as design, planning, purchase, inventory management and even customer response.

Digitization of the manufacturing value stream provides many benefits to manufacturers such as cost reduction, faster turnarounds, greater agility in responding to customer needs, visualization of processes throughout production and improved quality assurance. With access to real-time data that melds pertinent information and analytics from all areas of production, companies can stay informed, agile and competitive in ever-evolving markets. Now, let's look at some of the primary benefits that come with digital transformation in the manufacturing space.
Key benefits of digitizing the value stream
Improved visibility and control
The digitization of a manufacturer's value stream brings improved visibility, traceability, and control over processes. An easily accessible data repository and analytics platform gives manufacturers unprecedented insight into their processes in real time. This allows them to discover where improvements can be made and gain rapid control over quality.
With such actionable information, they can review processes which may require reengineering or an overhaul, quickly identify whether production is running as expected without costly delays, and actively monitor progress. Digitizing the value stream provides a wealth of opportunities to better manage the production process while enjoying the payoff of improved visibility, traceability, and control.
Streamlined analytics to improve efficiency
By leveraging a wealth of data collected from countless sensors, manufacturers can establish organizational insights and have greater oversight of their operations. This helps them identify areas in need of improvement, gather meaningful metrics like time-to-market KPIs, reduce unnecessary costs accrued due to manual processes, and develop dynamic procedures for consistent quality production. Increased access to storing and analyzing big data also brings better processing capabilities and response times. With streamlined analytics implemented in a manufacturing unit, companies can become more agile by exploiting the real-time data captured in order to adjust their internal systems as needed. Ultimately, making this move can revolutionize how processes are handled throughout a company's value chain while improving customer satisfaction with shorter lead times.
Automation and operational excellence with digitization
Automation and operational excellence are now the key elements to winning the highly competitive manufacturing arena. Companies are leveraging digitization to streamline core processes and implement automation that can improve efficiency and productivity, as well as reduce costs.
By utilizing data points from across the value stream, manufacturers can not only drive up their bottom line, but also gain insights into how operations can be improved in order to stay ahead of their competitors. Digitizing operations leads to better decision making and improved quality standards, allowing businesses to meet customer demands faster and boost their performance levels.
Leveraging data for predictive maintenance
By digitizing the value stream, manufacturers can dramatically increase their ability to track, analyze, and predict when equipment requires regular maintenance. This helps reduce instances of costly equipment failure and inefficient use of resources.
By collecting data from sensors on machines in production and processing them using machine learning algorithms, companies are better able to create proactive maintenance strategies that result in improved uptime and cost savings. Additionally, these strategies allow staff to focus on more complex tasks while effective data collection allows them to make smarter decisions.
Reducing waste while improving quality
The digital revolution promises to reduce wasteful production, supply chain, and other activities in the manufacturing sector. By digitizing the value stream, manufacturers can utilize and analyze data more effectively, leading to a thorough understanding of operations and insights into process cycles.
This knowledge can then be used to identify inefficiencies and make adjustments or use predictive analytics to increase productivity while improving quality of output. Ultimately, digital transformation of the value stream is not only beneficial in cutting costs related to waste, but also helps organizations achieve better ROI as they become an autonomous manufacturer with increased transparency across departments.
Improved safety across the factory floor
Safety is non-negotiable for today's manufacturing enterprises, and digitizing the value stream can help to improve safety across the factory floor. By leveraging digital technologies such as predictive analytics, manufacturers can gain insight into potential risks before they even occur. This knowledge allows them to take proactive measures to prevent accidents and injuries while also creating an environment that encourages collaboration between workers and management. When manufacturers embrace digital technologies, it also helps ensure that all safety protocols are being followed by providing real-time feedback on performance metrics and ensuring compliance with applicable regulations. With these benefits in mind, it's clear why many companies are investing in digital transformation initiatives to boost their overall safety standards.
Digitize your value stream with Sage Clarity's leading-edge solutions
The promise of a data-driven manufacturing enterprise is here. By leveraging tools such as Sage Clarity's solutions, manufacturers can become agile and competitive, transforming their operations with the power of real-time data. From advanced analytics to improvements in quality control, digital transformation holds objectives that extend beyond production gains and reductions in downtime; with an effective workflow offering the full potential of Industry 4.0 comes true. A smarter future awaits those willing to embrace digital change and engaging with a partner like Sage Clarity can ensure strategic goals are realized.