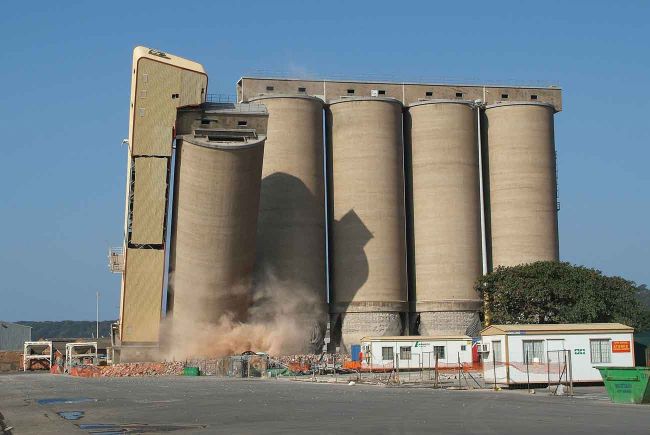 01 Mar

Silos in Supply Chain? Breaking Down with Mini-Apps

Jack Welch envisioned the "boundaryless organization" over 25 years ago, so he initiated Work-Out processes as discussed in this recent 2015 HBR study. With how far technology has advanced since then – why do we still manage by silos? Our supply chain teams are so fragmented it's really hard to manage current inventory levels, profitability, customer delivery performance, or even scheduling adherence! Breaking down the supply chain silos can become much easier when we "unbundle" ourselves from disparate ERP systems, and organize key performance indicators into their own "mini-apps".

The term unbundling became more popular as Facebook and Google realized their users needed a more streamlined experience. In this 2014 New York Times interview with Mark Zuckerberg, he shared how Facebook at that time was moving forward to create multiple apps for improved "ease of access" and "single-purpose first-class experiences." Fast forward to today and Facebook users are easily moving between apps called Messenger and Pages. Google users have become more efficient with apps called Google Voice and Hangouts. Take Zuckerberg's vision and you can apply these principles to a mini-app business intelligence strategy. For managing supply chains, this approach can even be applied to see the big picture! While the experience may not mean remaining focused on a single metric (aka 'silos'); but more so the means to collaborate in a single business process or a series of metrics, which drive a business result.

Breaking down the silos in supply chain management has become reality with Sage Clarity's One View platform. The focus of One View is to unbundle business intelligence in the supply chain while keeping focus on metrics such as "Adherence to Plan" (ATP), On-Time in Full, Inventory, or others, which affect supply chain performance.  In considering a "first-class experience" objective, a user should be able to easily jump from one KPI to the next KPI.  One View's strategy is to unbundle the monolithic business intelligence experience and re-bundle KPIs into "themes" of metrics that can be accesses through a "shallow dive" analysis.   These themes of metrics are combination of metrics, which clearly support a business strategy.

Where are the silos when this happens? Using One View, a supply chain leader quickly picks up on a trend where the quality metric is moving in the wrong direction. He / she quickly drills into reasons and sends a message in the app to collaborate with team members to work on this problem.  Furthermore, the quality performance was found relating to several customer service metrics, and those two themes of metrics are connected between several One View mini-apps as indirect KPIs. All of these tasks were easily done on smartphones and tablets as the team was on the move between their office and plants… I'd say the silos were broken down like Jack Welch envisioned, agree?