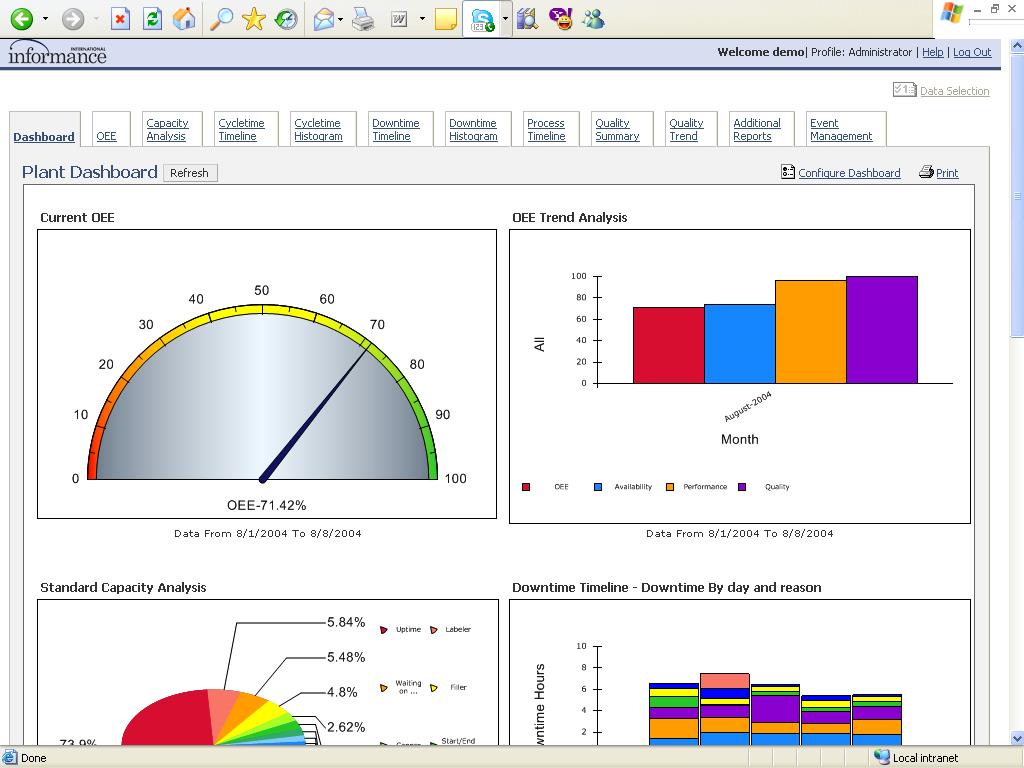 10 Jun

Informance Scoreboard/Scorecard Module

The Informance Performance Scoreboard is an Enterprise Manufacturing Intelligence (EMI) solution that blends real-time metrics, rich analytics and production alerts and notifications delivered on large format displays throughout the factory. With "up to the second" information, the plant floor workforce can now quickly see and respond to meaningful production and performance information.

Manufacturing companies that achieve the highest levels of productivity and quality find ways to involve the entire team, including those with immediate impact throughout the plant – the line workers. In "the visual factory", information flows in every direction, not just top to bottom, so that every team member can take improvement action. Up until recently, line and plant staff had to rely on end-of-day, -shift, or -week performance reporting on bulletin boards, white boards or delivered during meetings, creating a significant lag time to take corrective action.

The Informance Performance Scoreboard is a breakthrough in delivering facility performance indicators. Now, every team member -line professionals, line managers, facility manager, and executives – will have the same constant, real-time intelligence on performance, including asset status, shift and line statistics, production, variances or numerous other available metrics. The solution is especially critical for the plant workforce, so that they can consistently focus their focus throughout the facility helps to increase the effectiveness of lean and improvement initiatives and completes manufacturing execution systems.