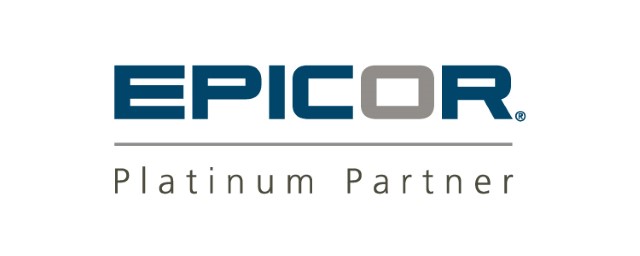 18 Dec

Sage Clarity Recognized as Epicor Platinum Partner
Extraordinary Performance Delivering Industry-Specific Epicor Solutions, Support and Services to Customers Worldwide
CHICAGO, Dec. 18, 2014 /PRNewswire/ — Sage Clarity LLC, a leader in best-of-breed supply chain and manufacturing solutions, announced it has earned Platinum Partner Status for the Americas in the Epicor® Inspired Partner Network.  Sage Clarity's premium tier status was awarded based on four performance categories as an Epicor Software partner: sales performance, delivery performance, partner proficiency and partner commitment.
The Epicor global partner ecosystem is crucial in order to provide industry-specific products and vertical expertise to customers worldwide.  "We congratulate Sage Clarity for earning Platinum Partner Status in the Epicor Inspired Partner Network. Sage Clarity'sdomain expertise in manufacturing and supply chain, combined with the Epicor Informance enterprise manufacturing intelligence (EMI) solution enables organizations to make better decisions," says Matt Bauer, director, channel sales, ERP Americas for Epicor.  "For companies looking to implement EMI in their organization, together Epicor and Sage Clarity bring an innovative solution to the market."
"Sage Clarity is honored to be recognized as a top partner for Epicor," says John Oskin, CEO, Sage Clarity.  "As we continue to deliver business insight to clients worldwide, we look forward to working with Epicor and their customers."
About Sage Clarity
Located in Chicago, Sage Clarity is developing solutions to enable the "Next Generation Manufacturing Enterprise." Sage Clarity is a leading provider of Manufacturing Intelligence solutions, developing cutting edge concepts to elevate manufacturing visibility and performance. By combining best-of-breed software capabilities with advisory services, Sage Clarity delivers comprehensive solutions enabling enterprises to achieve a higher level of manufacturing and supply chain performance with real-time visibility and valuable insights into manufacturing operations. For more information visit, https://SageClarity.com or contact us at 800-809-3042.
Epicor Inspired Partner Network
The Epicor Inspired Partner Network provides a solid foundation for partners committed to excellence and customer satisfaction. Epicor provides a comprehensive sales, marketing and support program that offers channel partners significant opportunities to grow their businesses in key industries – manufacturing, distribution, retail, hospitality and services – backed by award-winning Epicor solutions, support and professional services. More than 400 resellers, solutions, and services partners participate in the Epicor Inspired Partner Network worldwide. For more information on this program and the three-tiered partner incentive program, send email to: [email protected].
About Epicor Software Corporation
Epicor Software Corporation is a global leader delivering inspired business software solutions to the manufacturing, distribution, retail and services industries. The Company's headquarters are located in Austin, Texas, with offices and affiliates worldwide. For more information, visit www.epicor.com.
Epicor and Informance are trademarks of Epicor Software Corporation, registered in the United States and other countries. Other trademarks referenced are the property of their respective owners. The product and service offerings depicted in this document are produced by Epicor Software Corporation.
Media Contact:
John Fox
800-809-3042
SOURCE Sage Clarity
RELATED LINKS
http://www.epicor.com