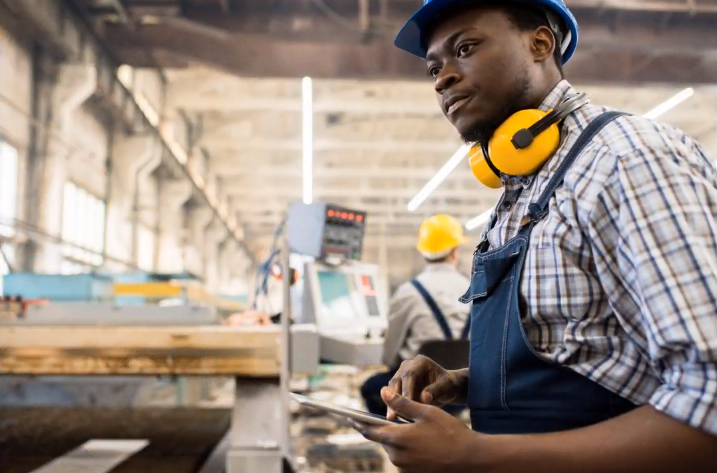 30 Dec

How Industry 4.0 and IoT is Transforming Manufacturing Jobs

Industry 4.0 revolution is transforming not only the manufacturing job market, but also the workplace. Modern manufacturing jobs of today and tomorrow look much different than those of the past.

According to data from WSJ, demand for college-educated workers is on the rise in manufacturing relative to all manufacturing jobs.
Integrating IoT with shop floor operations
Industry 4.0 solutions are combining IoT and big data, making information accessible to employees in real-time, helping them make better decisions. Imagine a screen overhead the factory floor alerting workers when a line or piece of equipment is down. A red light catches the eye of a technician. An alert sends a notification to both the operations manager and floor technician. The technician fixes the equipment and prevents a stoppage from lasting more than a few minutes.
Technology such as this, digital andon systems, are one part of the digital revolution. With this revolution comes a changing landscape for manufacturers.
Modern manufacturing demands a workforce with a college education more often due to the changing manufacturing landscape. Workers are often relied to think through complex logistics, analyze manufacturing intelligence data, or run complex machinery and software which often requires computer savvy.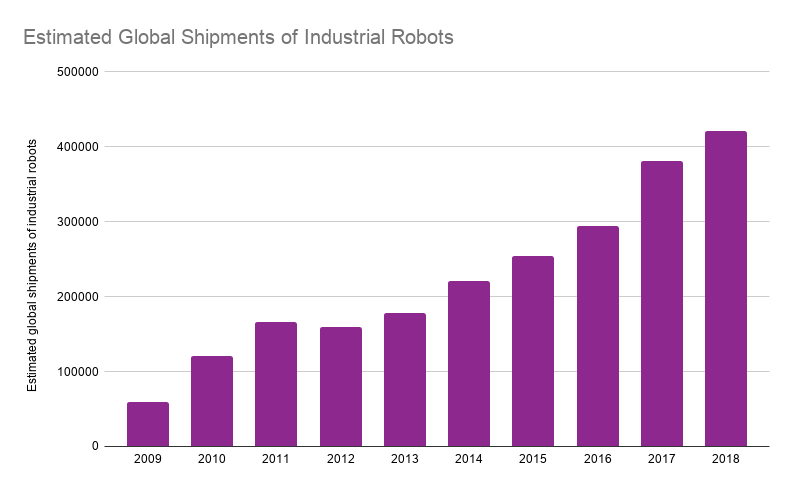 Labor is augmented by machines rather than replaced
Global shipments of industrial robots are on the rise, but this doesn't necessarily spell doom for workers. In today's plant, there is no longer a competition between human labor and robots.  They work best together to augment their productivity.
Manufacturers can stay ahead of the job skills gap by creating environments where employees want to work. Rather than using data to merely control inventory, big data can be used to empower employees to be more productive and creative.
According to some experts, the U.S. is lagging Germany digitizing factories. Morris Cohen, a professor at the Wharton School, uses BMW as an example of how to include employees in strategies implementing new technology. Rather than stoking fear in employees about being replaced or outsourced, getting their input on technology decisions can help build consensus and common cause.
"The next generation of manufacturing work is all about generating, keeping track, and getting data where it needs to go to keep production processes in control and to capture new opportunities," she said.