30 Jul

Webinar: Reduce Response Time with Next-Gen Andon
Industry 4.0 Webinar Series
In the era of Industry 4.0, manufacturers continue to move from static andon lights to real-time alerts and data collection. In this webinar we'll discuss how Sage Clarity's Next Generation Andon can reduce response time when operators call for help from other plant personnel.
Benefits using andon software include:
Improved communication between operators and maintenance, supervisors, quality, etc.
Real-time data collection from any device with root-cause issues captured
API integration with andon lights & ERP/MES systems
Learn about our Next-Gen Andon System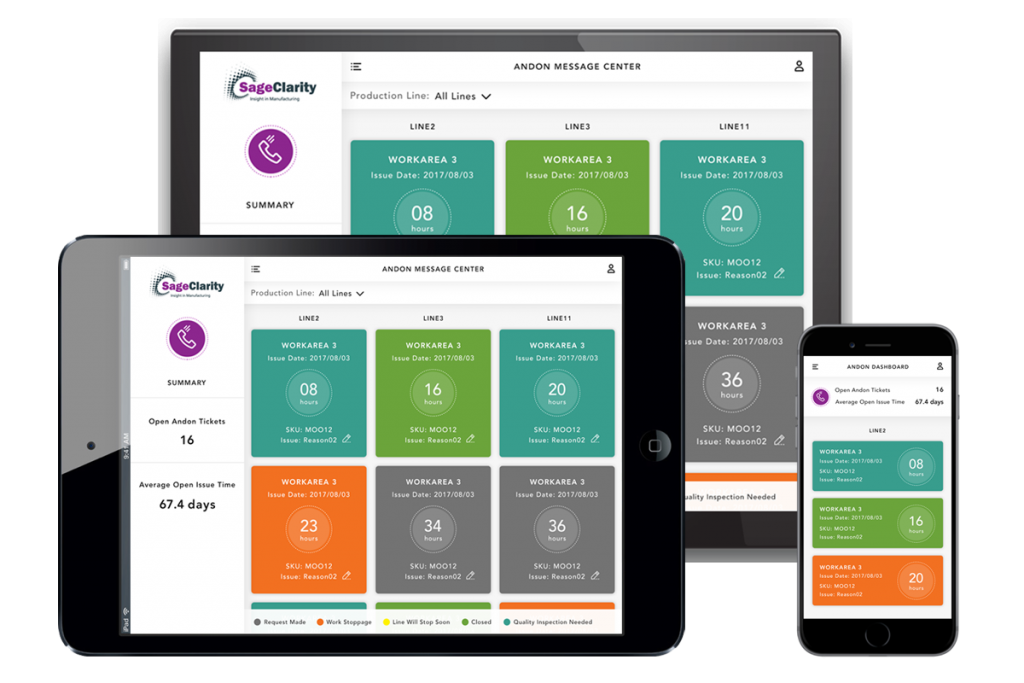 Our visible alert system can keep workers and managers in the know, letting them fix issues quickly. Next-Gen Andon can be independent or integrated with other systems. Issues can also be linked with your EMI system so problems get tied to resolution.
LEARN MORE ABOUT ANDON
Webinar hosted by:
| | |
| --- | --- |
| | |
| John Oskin, CEO of Sage Clarity | Jon Simpson, Vice President |
| At Sage Clarity, John is developing solutions to enable the hyper-information enabled enterprise of the future. John has more than 20 years manufacturing & supply chain experience and was the founder of Informance Intl. and FactoryWare Inc. | Jon is an experienced professional in implementation with Industrial Internet of Things (IIoT) enterprise manufacturing intelligence to drive continuous improvement in manufacturing operations, quality management, and supply chain processes. |