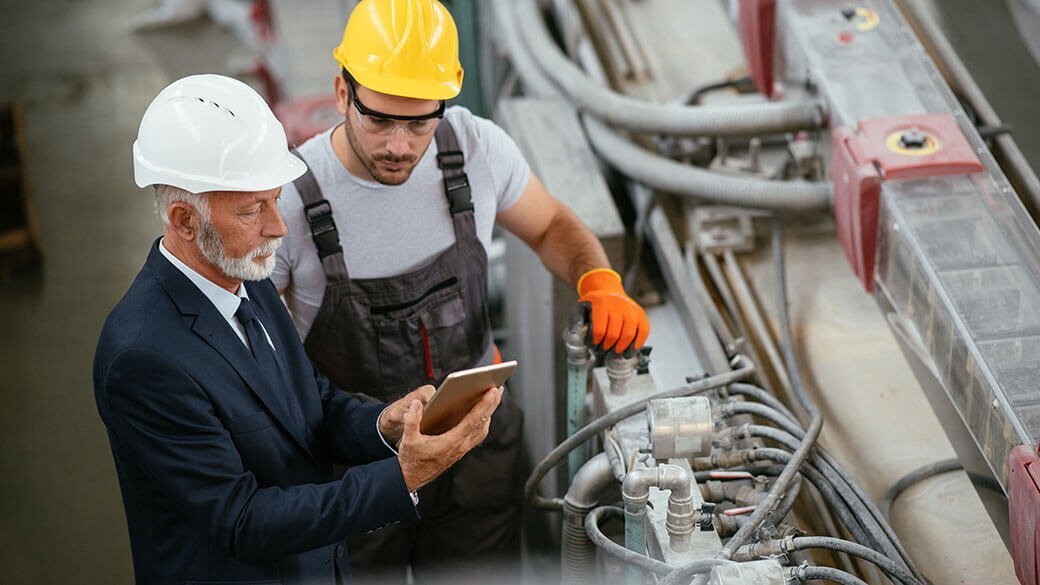 18 Apr

MES Solutions Are Integral to Digital Transformation

In today's digital age, manufacturers need to stay ahead of the competition by leveraging advanced technologies for efficient production management. Manufacturing Execution Systems (MES) are essential for managing production operations and making decisions more quickly, accurately and efficiently than ever before.

Today, MES solutions have become integral to the manufacturing industry's digital transformation — they provide an unprecedented real-time view into how products perform throughout the whole chain of operations. With MES solutions, businesses can reduce processing times while cutting costs and improving quality control over their supply chain.

Not only do MES systems give workers an up-to-date picture into what is happening in every aspect of their factory floor but also offer superior flexibility that meets user needs on a daily basis as well as giving users adaptive tools for meeting changing concepts and objectives. Read on to discover why MES solutions have become so integral to successful digital transformations within the manufacturing industry.

Intelligent insights
MES systems allow for the capture, organization and visualization of production chain data in real-time, enabling manufacturers to gain a competitive advantage. Digital and automation technologies play an essential role in this process by allowing raw data generated by machines and people to be formatted into information by adding context and organization. Contextualizing the data delivers improved visibility of operations and performance levels, while providing insights into metrics and providing actionable KPIs. Through these capabilities, intelligent insights facilitate easier, more informed decision making that can significantly enhance performance across enterprises.

Data stewardship and governance
Security is an essential component of effective deployment of digital and automation technologies. Though production can be improved with a boom of custom apps, the uncontrolled proliferation of these can lead to a multitude of data silos that are not coordinated. This makes it difficult to integrate and aggregate data across departments. As many manufacturers realize, the MES database serves as the de-facto form of governance, enabling integration and agile response to dynamic processes. Leveraging a comprehensive MES solution reduces the likelihood of unintended consequences from disparate systems with small power-user communities.

Standardization and control
With the introduction of digital and automation technologies, such as manufacturing execution systems (MES), organizations now have access to more control over their production chain than ever before. One of the most significant advantages associated with MES is the ability it offers for standardization and control across all levels of production. These systems monitor work steps ranging from equipment, materials, data collection and both automated and manual processes – continuously making sure that people and equipment are operating according to rigidly enforced policies. Such in-depth visibility enables businesses to fine-tune their strategies and processes towards improved efficiency, consistency and compliance.

Responsive action
MES technology gives organizations the ability to take responsive action when it comes to data-driven events occurring on the production chain. Exception-handling methods brought forward by MES allow users to get notified and alerted of issues such as suspect defects or process anomalies, enabling them to quickly diagnose and solve the issue that is generated. The marriage between MES systems and Internet of Things (IoT) analytical platforms enhance this capability even further, providing unprecedented visualization and control while creating an agile working environment.

Connection and digital thread
Manufacturing Execution Systems (MES) provide an ideal resource for bridging the gap between the plant and enterprise systems such as Product Lifecycle Management (PLM) systems and Enterprise Resource Planning (ERP) systems. By utilizing MES applications, these systems are able to create a seamless digital thread between all aspects of product realization, from design to production to services and support. This broad connection also allows manufacturers to maintain a digital twin for each physical product, giving them greater visibility into their products' performance over time. In this way, MES can be seen as the cornerstone of intelligent industry operations.

The power of digital and automation technologies to give users unprecedented control over production chain processes is undeniable – but traditional MES solutions can be unsuitable for many production environments. High implementation and operational costs, complexity, and inflexibility mean that most facility owners are unable to take advantage of the powerful MESs out there. But Sage Clarity's cloud-based solutions are disrupting this market by providing an alternative that is fast to deploy, simple to configure, easy to use and cost-effective enough for all your lines and sites. Through these solutions, manufacturing facilities now have the opportunity to gain greater insight into their operations, improve efficiencies and reduce downtime.

Seamless implementation
Adopting a traditional MES system can be prohibitively expensive both in terms of funding and time invested. Sage Clarity's cloud-based manufacturing solution provides an innovative, cost-effective alternative. Now, manufacturing teams can bypass lengthy development efforts and get intuitive MES running in days instead of months. It also includes a wide range of user-friendly features tailored to operator needs, providing a key competitive advantage via real-time visualization and control of the production chain.

Sage Clarity's flexible, configurable MES solution enables manufacturers to quickly and easily digitize processes, build production records, and manage them in real-time from one centralized system. Our innovative approach ensures powerful visualizations & full control over the production chain, providing improved product quality and process optimization with ease.

Leverage production data
Sage Clarity empowers your operations with rich production data at your fingertips–data that's no longer trapped in paper or legacy systems. Our software facilitates integration of data and processes into business-critical systems to enable robust analytics, dashboard visuals, and operational optimization in real-time.

As IIoT technologies continue to transform the manufacturing landscape, the time for manufacturers to invest in MES is now. Whether you're looking to strengthen your current MES systems, or you want to take a combined, "lightweight" approach to MES, Sage Clarity's MES ecosystem apps can scale with your business and can be upgraded to Advanced MES with a variety of Sage Clarity's MES partners.