08 Sep

Manufacturing Today: Key Performance Indicators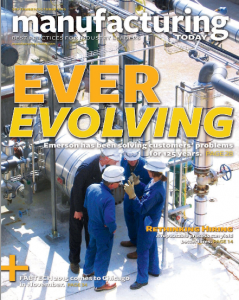 Less is often more when it comes to collecting and analyzing data in a way that is best for your operation.
Information overload is more prevalent than ever in today's manufacturing industry. According to Adrian Ott in her book, "The 24-Hour Customer," people see more than 34 billion pieces of information (the equivalent of two books) every day.
And, with the wide adoption of mobile devices such as tablets and smartphones, executives and other decision-makers involved in managing the supply chain can drown in emails, work-related conversations and numerous key performance indicators (KPIs).
The good news is: there are solutions. Read the whole article to learn more >