08 Mar

Best-in-class benchmark study: Food & Beverage packaging operations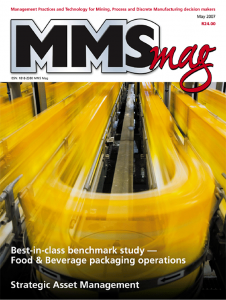 Manufacturing enterprises gain competitive advantages when they focus on operational excellence initiatives like Six Sigma, Lean Manufacturing, Total Productive Maintenance and other continuous improvement methods. They set goals to unlock capacity and reduce inventory and labor costs, while increasing productivity without additional capital investment. Leading manufacturers meet these goals by identifying and measuring key performance indicators (KPIs) within and across facilities on an ongoing basis.
Article Highlights:
Best-in-class manufacturers are 22% more productive by identifying manufacturing losses at a rate 45 times greater than laggard manufacturers.
Typical plants in the food and beverage industry average more than 87,000 "short duration" line interruptions per year.
Best-in-class manufacturers approach 80% Overall Equipment Effectiveness (OEE) with asset utilisation rates as high as 97%.